The earth is a very small stage in a vast cosmic arena. Think of the rivers of blood spilled by all those generals and emperors so that in glory and in triumph they could become the momentary masters of a fraction of a dot. Think of the endless cruelties visited by the inhabitants of one corner of the dot on scarcely distinguishable inhabitants of some other corner of the dot. How frequent their misunderstandings, how eager they are to kill one another, how fervent their hatreds. Our posturings, our imagined self-importance, the delusion that we have some privileged position in the universe, are challenged by this point of pale light. Our planet is a lonely speck in the great enveloping cosmic dark. In our obscurity — in all this vastness — there is no hint that help will come from elsewhere to save us from ourselves. It is up to us. It's been said that astronomy is a humbling, and I might add, a character-building experience. To my mind, there is perhaps no better demonstration of the folly of human conceits than this distant image of our tiny world. To me, it underscores our responsibility to deal more kindly and compassionately with one another and to preserve and cherish that pale blue dot, the only home we've ever known.
---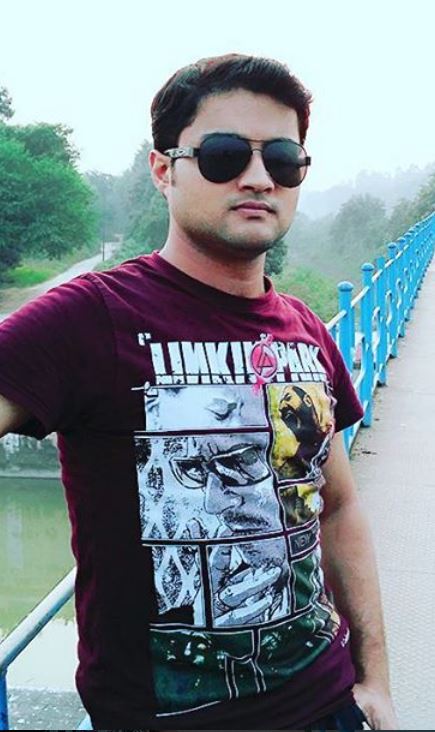 Hi there. I am Vineet, and I am an Astronaut, drifting across in the space watching the view from within ISS over one of many oceans, and trying to find the boundaries which every nation so proudly draws over a map.
Well, I can only wish. I am actually a Software Engineer, working on some random projects, trying to find solutions to the  equations of life using technology. Recently I bought myself a bike and riding have taken over my life. Read about it here.
I love Science Fiction stories, believe that Earth is not the only planet which has life and know for a fact that 'Back to the Future' is the greatest trilogy of all times!
I like to help people and share my knowledge in best ways possible. World is filled with some amazing stuff. It doesn't matter how much I discover, it never seizes to surprise. This place on the web is just a medium to express some of my discoveries and an attempt to consolidate and share my views and knowledge with the world. I hope you will find it useful.
---
A few handpicked articles:
---
My Latest Articles: