A few days back I came across a commercial from Red Hat Linux and it put forth some true facts. "Facts", unless proven otherwise!
"The telephone has too many shortcomings, to be seriously considered as a means of communication", "A rocket will never leave the Earth's atmosphere", and the most absurd one, "640k ought to be enough for anybody" as populated to be said by Bill Gates, were some of the predictions done in the last century. The beliefs that shattered to the ground in later years, spectacularly.
The appetite for power never stops. People want to be more efficient everyday. The processing power is increasing, whereas the size of silicon chips is reducing. Thanks to Moore's law, gadgets are all set to become smaller but smarter.
A smartphone is a perfect example of something which could never have been conceived of, say, 20 years ago. Yet the future looks promising for this category of phones. It would not be long before we see phones surpassing speeds more than 2.4 GHz, due to the developments in processors like the next gen Qualcomm. But as they say, technology won't stop growing and so people have to start somewhere.
It was many years ago, that I had tried a phone that was smart. I had a Sony Walkman, aka, w550i which was basically a feature phone, with multimedia features, to be precise. It used to take good pics with its 1.3 megapixel camera, and could also sync contacts with a PC. But, today, I need something better than a feature phone. Precisely, an Entry Level Android.

Android today has become synonymous to be "the best mobile OS" today. With the biggest Internet company Google, backing up the OS, it has grown to be the second most used mobile OS today, and that too in a very short period of time. The main reason for the popularity of Android is the fact that it's based on Linux Kernel with libraries and API's written in one of the most popular languages, C, C++ and Java, and because most of the codes of the OS is Free and Open Source.
My budget for the phone was Rs. 10,000. With this budget I didn't have a lot of options including non-Android ones. Some of them were,
Motorola EX109

Motorola EX115

Nokia C2-03

Nokia C2-06

Samsung Chat 350

LG X 330

Samsung Star II S5263

Micromax Q6

Sony Ericsson txt pro

LG Vortex
I consider myself a geek, and I do my research extensively, even if it means putting up few people off. Since I believe it is better to be safe than sorrow. So after spending considerable amount of time and effort asking fellow geeks from tech forum and reading reviews from shopping sites, I came to a conclusion that I will have to add a smartphone to the list, which is better than any other in this price range. The phone is, LG Optimus One P500. I like to call it O1, since it is short, sweet, and more geeky! O1 has an impressive list of features. The prominent one are listed below: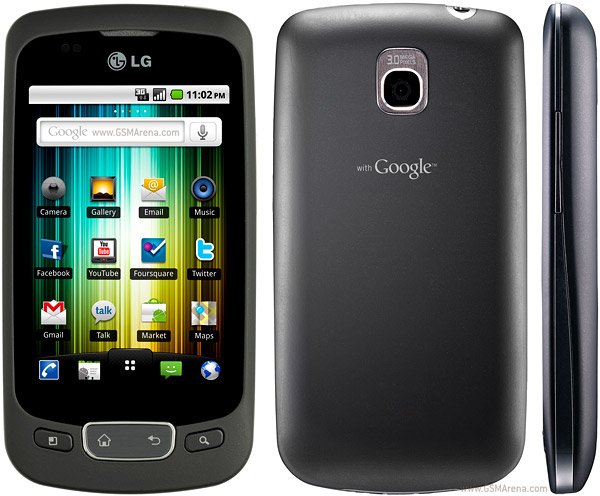 Android v2.2 (Froyo), Upgradeable to v2.3 Gingerbread

Capacitive screen

600 MHz ARM 11 processor

Adreno 200 graphics

3 mega-pixel camera with the ability to shoot videos at 640 x 480 @ 18 fps

Accelerometer, Proximity Sensor and so on….
In a very short amount of time that I gave to the research of O1. I fell in love with it. It's amazing at the budget I have, and a cool smartphone to title as "My First Android". The sheer beauty of O1 from any angle has captured my imagination. It's 3.2″ capacitive touch screen coupled with state of the art design makes it look classy. Processing speed of 600 Mhz, and graphics capability provided by Adreno GPU, makes sure games can be played at decent frame rates.
Overall LG have developed a gem of a product. A product so great that various communities have sprung up just to discuss the intricacies behind this phone. Geeks today want to know, how they can make O1 unleash its true power even if it means rooting the phone.
So my eventual next smartphone is decided. It would be the LG O1, even if it means cutting down every other expenses. If it can't be an O1, it just won't be any other.