(Read the original article at Techrepublic.)
Last year has been an awesome thrill ride into the world of unknown and visits to the places, not even conceivable by human mind before. The Lovely Bones, took us in the life after death; Alice in wonderful took us to the aftermath of the original; Prince of Persia, took the game to reality; Inception took us on a ride inside dreams and the sequel of Tron, abducted us inside the digital world. While the past year did all that without even a slightest of hesitation, this year, 2011, the excitement is only going to rise.
Following is a list of 30 movies which any self-respected geek must make sure to watch at any cost in the year 2011, along with its storyline and the time of release.
Note: Some descriptions are from IMDB, and release dates can be tentative.
So buckle up and enjoy the ride…..
1. Sanctum
(4 Feb)
[ Action | Adventure | Drama ]
From James Cameroncomes another movie, that it bound to get all the attention it needs. This time, Cameron is going under water, and exploring maybe the only place left to explore on earth. While Sanctum was inspired from a real story, of survival of a crew of divers, from the underwater caves, James had informed, that it is purely a fiction. Sanctum is going to be 3D, a trend which has become popular with the success of Avatar in 3D.
[Trailer]
2. I Am Number Four
(18 Feb) 
[ Action | Sci-Fi | Thriller ]
Story of a teenage boy, who is not like any other. He has a power. And someone is after killing him. Sounds like a good, night flick.
[Trailer]
[Trailer2]
3. Battle: Los Angeles
(11 March) 
[ Action | Sci-Fi ]
I will keep it simple. The ones who loved the end of the world in 2012, this is going to be Awesome, and with an Alien take. Greatly looking forward for this date.
[Trailer]
4. Mars Needs Moms
(11 March) 
[ Animation | Adventure | Comedy ]
An animated movie, where a boy named Milo, is surprised when Aliens kidnapped (sorry, mom-napped) his mom, there by beginning a quest to save her. A good watch with my small cousin.
[Trailer]
5. Paul
(18 Mar) 
[ Comedy | Sci-Fi ]
Two british guys (read Geeks) meets an alien near Area 51. And the fun begins. Yeah, for a change, its comedy.
[Trailer]
6. Sucker Punch
(25 March) 
[ Action | Fantasy | Thriller ]
Amazing fantasy movie from Jack Snyder the Director of Watchmen. Cant say anything more!
[Trailer]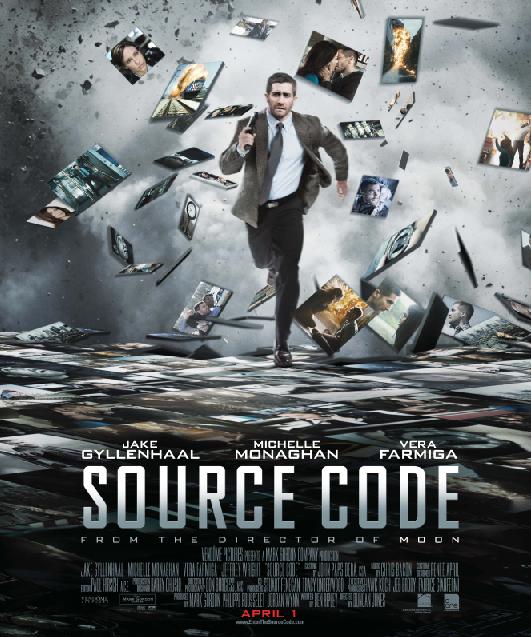 7. Source Code
 (1 April) 
[ Action | Sci-Fi | Thriller ]
An action thriller centered on a soldier who wakes up in the body of an unknown man and discovers he's part of a mission to find the bomber of a Chicago commuter train
I have a hunch that this is going to be one of my favorite Time Travel movies.
[Trailer]
8. Apollo 18
(22 April)
[ Horror | Sci-Fi | Thriller ]
A film about the real mission to space in the 1970's that was canceled by NASA.
9. Thor
(29 April) 
[ Action | Adventure | Drama ]
The powerful but arrogant warrior Thor is cast out of the fantastic realm of Asgard and sent to live amongst humans on Earth, where he soon becomes one of their finest defenders.
10. Priest
(13 May) 
[ Action | Horror | Sci-Fi ]
A priest disobeys church law to track down the vampires who kidnapped his niece.
A must watch because of some of its dazzling visual effects.
11. Pirates of the Caribbean: On Stranger Tides
(20 May)

[ Action | Adventure | Fantasy ]
The saga of the pirates continues.
12. X-Men: First Class
(3 June) 

[ Action| Sci-Fi | Drama ]
This is the Prequel to the First three movie. Even before when events of Wolverine took place.
It looks like story of X-Men is racing backwards.
[Trailer]
13. Super 8
(10 June) 
[ Sci-Fi expected ]
Nobody know about this fillm, from the Producer, Steven Spielberg, more than the fact that, "IT" is arriving next summer.
I have a great expectation from this movie.
14. Green Lantern
(17 June) 

[ Action | Sci-Fi ]
A test pilot is granted a mystical green ring that bestows him with otherworldly powers, as well as membership into an intergalactic squadron tasked with keeping peace within the universe.
Sounds synical enough, and something other than Batman and Superman!
[Trailer]
[A Fan based Trailer, of what should be it like]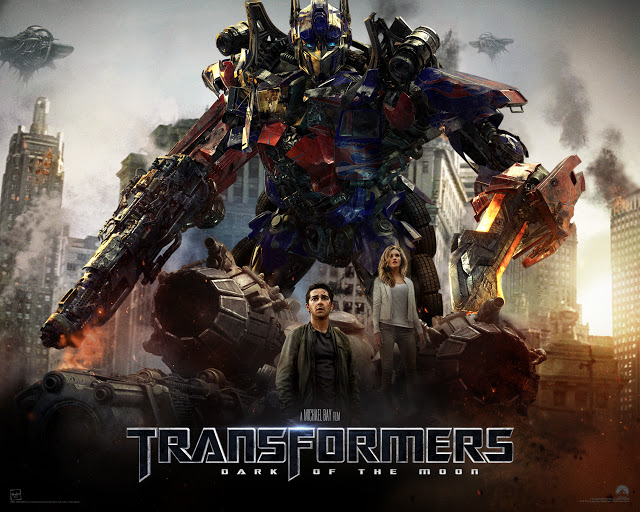 15. Transformers: Dark of the Moon (1 July) [ Action | Adventure | Sci-Fi ]
The whole moon twist has given Transformers a new angle. Why July 1st  is sounding like a distant future?
[Trailer]
16. Harry Potter and the Deathly Hallows: Part 2 (15 July) 
[ Adventure | Fantasy | Mystery ]
The final chapter in the Harry Potter saga, and the one I am looking with great expectation, since the part 1, and forgive me for saying this, sucked.
17. Captain America: The First Avenger  (22 July) 
[ Action | Adventure | Sci-Fi ]
A man who is unfit for military service becomes a super soldier with the aid of science.
[Trailer]


18. Cowboys and Aliens   (19 Aug) [ Action | Sci-Fi | Thriller]
Don't be fooled by the title. This is not a comedy as it sounds. From the director of Iron Man, and produced by Steven Spielberg himself, this is a story set in 1873,  where all that stands between aliens and the conquest of Earth is a group of cowboys. 
[Trailer]


19. The Darkest Hour  (5 Aug) [ Action | Horror | Sci-Fi ]
A group of Russian teenagers try to survive an alien invasion.



20. Spy Kids 4: All the Time in the World  (19 Aug)  
[ Action | Adventure | Comedy ]
Almost eight years after the 3rd, this would be the fourth installment to Disney's young spy series and the one which I am looking forward to the most. Since the Spy Kids is one of the earliest visual effects movie which I admired a lot. The characters are just lovable. Another thing that will make this movie great would be the advent of time travel in this part of the sequel!
[Daryl Sabara (Spy Kids 4) Interview at 2nd Annual STREAMY AWARDS]


21. Real Steel  (7 Oct)
[ Action | Drama | Sci-Fi ]
A vision of a future where humanoid robots battle in the boxing ring. Pretty interesting take on Robots!
[Trailer]
22. The Thing  (14 Oct) [ Horror | Mystery | Sci-Fi ]
The story of a group of Norwegian scientists in Antarctica who discover an alien spacecraft buried in the ice. The mix of Horror with Sci-Fi, always results in pure thrill!


23. The Three Musketeers  (14 Oct) [ Action | Adventure | Romance ]
Remember the last question on Slumdog Millionaire? It was from the novel by Alexandre Dumas, named "The Three Musketeers".  Numerous remakes in movies, serials and animation have been made on the same novel and as far as since the dawn of the 20th century!
And this time, I would not want to miss the 2011 iteration.


24. Now  (28 Oct) [ Action | Adventure | Sci-Fi ]
In a future where the genetic cause of aging is turned off, time has become currency.
Sounds, too awesome to miss.


25. 11-11-11   (11-Nov, when else?)  [ Horror | Thriller ]
On the eleventh day of the eleventh month, an otherworldly entity arrives on Earth.
[Trailer]
26. The Adventures of Tintin: The Secret of the Unicorn (11 Nov) 
[ Animation | Adventure | Family ]
The young reporter from the Belgian comic finally comes to the big screen in this Spielberg directed motion picture, and, you can guess, in 3D.
I liked Tintin as a cartoon series and his dug snowy, and now eager to catch it on the silver screen.
[First Look]
The Motion Capture film by Spielberg: Tintin: The Secret of the Unicorn
27. Rise of the Apes (23 Nov) [ Action | Adventure | Sci-Fi ]
Genetic experiments create intelligent apes and cause a war for supremacy.


28. Untitled Sherlock Holmes sequel (16 Dec) [ Action | Mystery ]
Sherlock Holmes and Doctor Watson match wits with Professor Moriarty. Need I say more?


29. Mission: Impossible – Ghost Protocol (16 Dec) [ Action ]
The fourth in this classic spy series.


30. Cloud Atlas (No release date, but expected in 2011) [ Sci-Fi ]
Six interconnected stories each set in a different time and place. This Tom Hanks starring movie, is going to be awe-inspiring!




Honorable mentions 
(which I liked, but may not catch in a theater)


31. The Green Hornet(14 Jan) [ Action | Comedy | Crime ]
Following the death of his father, Britt Reid, heir to his father's large company, teams up with his late dad's assistant Kato to become a masked crime fighting team. 
[Trailer]


A modern-day take on the "Beauty and the Beast" tale where a New York teen is transformed into a hideous monster in order to find true love.
[Trailer]
Modern take on Red Riding Hood
33. Red Riding Hood  (18 Mar) 
[ Drama | Fantasy | Romance ]
Set in a medieval village that is haunted by a werewolf, a young girl falls for an orphaned woodcutter, much to her family's displeasure.
[Trailer]


34. Limitless (18 Mar) [ Thriller ]
A drug, which makes a man able to use full mental potential. But as always, not everything goes well, when he attracts unwanted attention.
[Trailer]


35. Conan the Barbarian (19 Aug) 
[ Action | Fantasy | Adventure]
During the Hyborian Age, Conan seeks revenge for the destruction of his people.


36. Contagion (21 Oct) [ Action | Sci-Fi | Thriller]
All that stands between a disease and the human race is a group of international team of doctors.


37. Immortals (11 Nov)  [ Action | Fantasy | Drama ]
Chosen by Zeus, Theseus must battle the legendary Titans to save the human race.


Each year brings with it, a series of stories which promises to blow your mind away, and this year is no exception. 2011 is going to be a good year for Aliens too, since many of the movies on the list pays tribute to those extra-terrestrial creatures, which can make your life a living hell.
Only time will tell, how many of them becomes a box office hit. But the reality is that we would have no shortage of entertainment.


So let the curtain rise, and take a dip into the ocean of imagination to discover the worlds unknown, and to watch new stories unfold….