I had low expectations from the movie before I went to watch it on Friday night with 3 of my friends. Owning to the title of the movie and Bunny (Ranbir), I thought this will be another cheesy bollywood rom-com film. First half of the film was right upto what I was expecting. Typical masala type movie with a dance number and awesome larger than life "Hero" character. But the humor didn't disappointed, and there were many instances were we got the opportunity to laugh. Specially the tomboyish character Aditi (Kalki Koechlin, I like her), and his dialogues.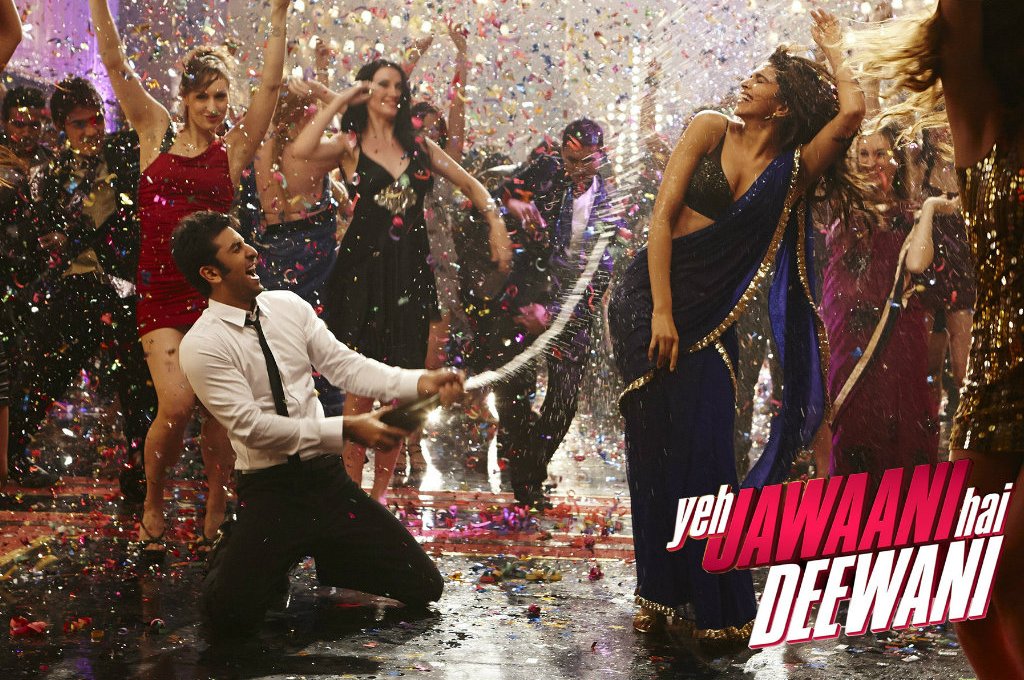 Second part of the movie is where the movie changed its pace a bit. And we get to see some of the emotional side of Bunny and his friend Avi (Aditya Roy Kapoor), his battle for Naina (Deepika Padukone) against his dreams, and even his discombobulation for his family. Second part is also where we get to see some good songs like, "ilahi mera jee aaye" and Ranbir's dance on "Badtameez Dil".
Well, to me who don't usually watch Bollywood, it was a movie which entertained me and my friends a lot. One good thing about the movie was spectacular locations, and cinematography. To an extent that it can be fairly compared to Zindagi Na Milegi Dobara.
What I liked:
Cinematography at spectacular locations
Songs and Music (specially, "Illahi")
Kalki Koechlin :p
Ranbir's dance
Climax which (and I don't get a chance to say it much) didn't feel over dramatic.
In fact, whole second part felt much grounded to reality.
What I didn't like so much:
Non existent story
Stereotyped characters
Watch this movie with friends or family for its entertainment value. Watch this movie for songs and for its youthful energy. But don't expect to be awe with story or hidden meanings.